Best Sellers
The sensation of clean beauty is advancing. That means saying YES to natural ingredients, and NO to harsh chemicals.

Meet these must haves from our community's favorites. As Always. Everything is 90% - 100% natural.
Show Now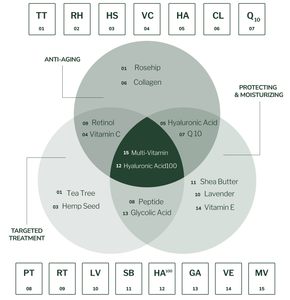 Hello, Hybrid!
We use nano-emulsion technology to formulate our products to help improve the delivery of active ingredients into your skin.
Each of our hybrid layering serums are infused with Vitamin E and are then formulated through ongoing research and development to incorporate other botanical extracts and natural ingredients that target specific skin conditions.
Our single ingredient facial creams are a testament to how empowering simple, natural ingredients can be for your skin. Together, each create a straightforward formula that our community relies on.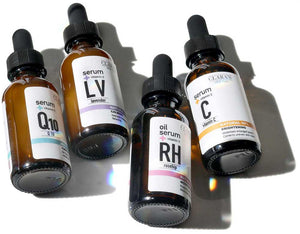 I dedicate this brand to my wife and daughters to create a better world through beauty innovations and research where beauty is clean, safe, natural, and limitless.
- James Jo, Founder and CEO
Read Our Story
Facial Serums
As always, 90% - 100% natural. Each bottle is infused with Vitamin E and emphasizes on a core and vital active ingredient.
Shop Now
Facial Creams
Most sought-after 93% natural moisturizers that do the heavy lifting to make your skin glow, hydrate, brighten and more.
Shop Now
Real Experience, Real Reviews #ClarasNewYork
Share your experience with our community. Let's talk about must-haves and your favs with people just like you!